Pop-up Kids Vacc clinic at Kings Park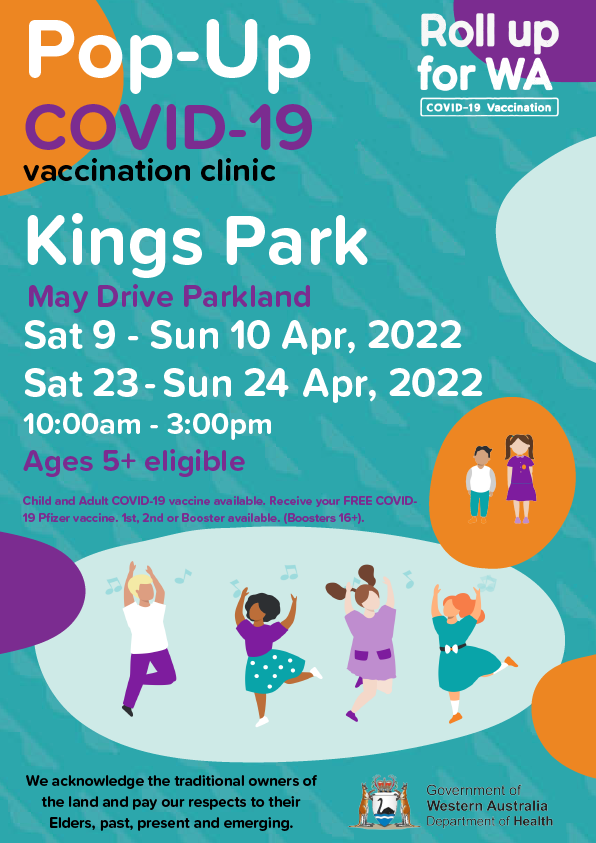 Avoid queues and clinical environments and get your kids' COVID vaccination at the playground!
This weekend at the May Drive Parkland between 10am and 3pm both days, our Public Health team is hosting a pop-up COVID vaccination clinic for kids aged five and over.
Take the 'sting' out of the experience by giving the kids a run around before a swift vaccination by the professional and friendly PH nurses. Sweeten it with an ice-cream, bookend it with more play, then rest easy knowing they are protected for the school holidays ahead.
You can download the poster here (PDF)