Foundation and Network Partners
Royal Perth Hospital Research Foundation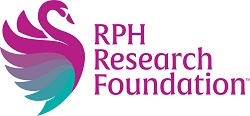 For more than 35 years the Royal Perth Hospital Research Foundation has been improving our community's health by funding the world-class medical research, ideas and innovations being undertaken at Royal Perth Hospital (RPH) and other East Metropolitan Health Service (EMHS) hospitals and services.
The Foundation works collaboratively with EMHS researchers, doctors and scientists, as well as professionals from other hospitals, universities and research institutes to benefit all Western Australians.
As a tertiary hospital, RPH's longstanding reputation for delivering excellent educational and patient outcomes has made it a beacon for great researchers. In fact, our hospital's hallowed halls have become a breeding ground for some of the world's best medical minds, whose cutting-edge research and impressive clinical treatments continue to benefit Western Australians – and people around the world. The Foundation recognises and celebrates their achievements, and is proud to contribute to RPH's impressive track record of producing ground breaking research results that have real life benefits.
The Foundation strives to build on its rich history of research funding through the delivery of its strategic objectives:
Leadership: Leading a local research agenda that delivers positive health outcomes for WA, Australia and the world.
Nurturing Innovation: A go-to place where great ideas and people flourish.
Committing to Excellence: A commitment to excellence in all that we do and support.
Enabling Success: Facilitating and supporting world-class research by driving success.
By providing annual funding and in-house facility support to researchers across a range of disciplines, the RPH Research Foundation has become a renowned beacon of hope - where exceptional thinking delivers exceptional outcomes.
To stay up to date with the Foundation's latest news and events, please visit the RPH Research Foundation website (external link).
Royal Perth Hospital Nursing Research Foundation
The RPH Nursing Research Foundation was established in 2001 with the purpose of promoting nursing research and contributing to the body of knowledge for the advancement of patient care.
The Foundation is dedicated to supporting nurses to undertake research into clinical issues.
Nursing research seeks to enhance nursing practice by investigating issues that may impact on patients during their illness and recovery. Research into nursing practice ensures that patient care is delivered in the safest possible way to optimise patient outcomes and support for families.
Grants
Each year the Nursing Research Foundation distributes funds to support research. The allocation of funds is managed by a call for research grant proposals. These proposals are rigorously reviewed by an independent grant allocation sub-committee that recommends research for funding. The Management Committee of the Foundation reviews these recommendations then determines the award of funds.
Bequests
The Foundation needs your help to fund our research.
There are a number of ways to help to support nursing research through the Foundation, including:
Making annual or more frequent donations
Making provision (bequest) in your will
Donating in lieu of a birthday gift
Donating in memory of a loved one.
Please note that all donations are tax deductible.
Your bequest will promote further excellence in nursing practice and patient care at RPH and throughout EMHS.
If you are considering making a donation/bequest, please visit the Foundation's website (external link).
WA Health Translation Network

EMHS is proud to be a partner of the Western Australian Health Translation Network (WAHTN) – WA's peak body for health and medical research.
EMHS shares WAHTN's vision of achieving a holistic approach to healthcare that seamlessly integrates research, clinical care, community health, policy, training and innovation to deliver the highest possible quality of health care for Western Australians.
For more information visit the WA Health Translation Network website (external link).