NMHS COVID-19 Vaccination Clinic in prime position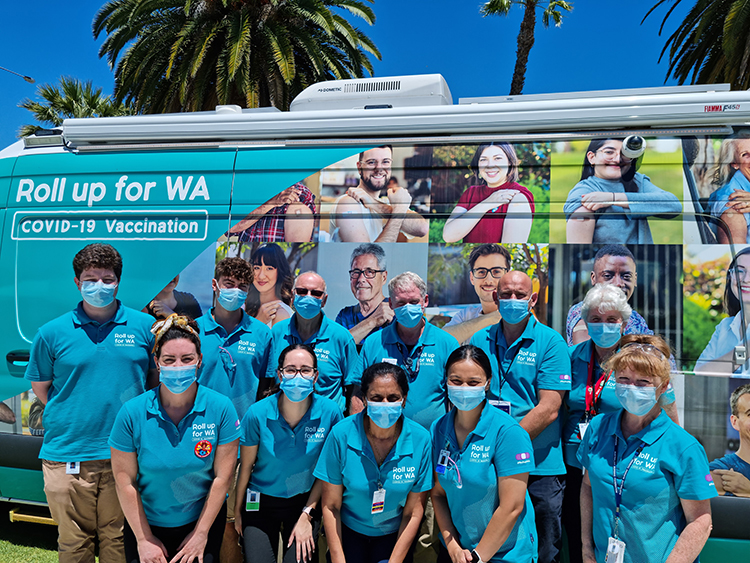 Vaccination Team at the Perth Skyshow
Our fantastic vaccination team was front and centre for the City of Perth Skyshow this January 26 offering first, second and booster vaccinations to the general public across the afternoon and early evening.
Lead by the senior nurse for the NMHS COVID-19 Vaccination Program, Ann Andrews, the team consisted of four nurse vaccinators, two administrative staff and an onsite pharmacist. Over 100 vaccinations were given, with 13 first doses, 11 second doses and 80 boosters.
It was a great day according to Ann, "The clinic ran very smoothly thanks to a fabulous team and the public were very receptive to obtaining information and receiving their COVID-19 vaccinations."
And as an added bonus the staff were able to view the sky show from a first-class location.
"It was amazing!" said Ann.