Research highlights need for understanding of endometriosis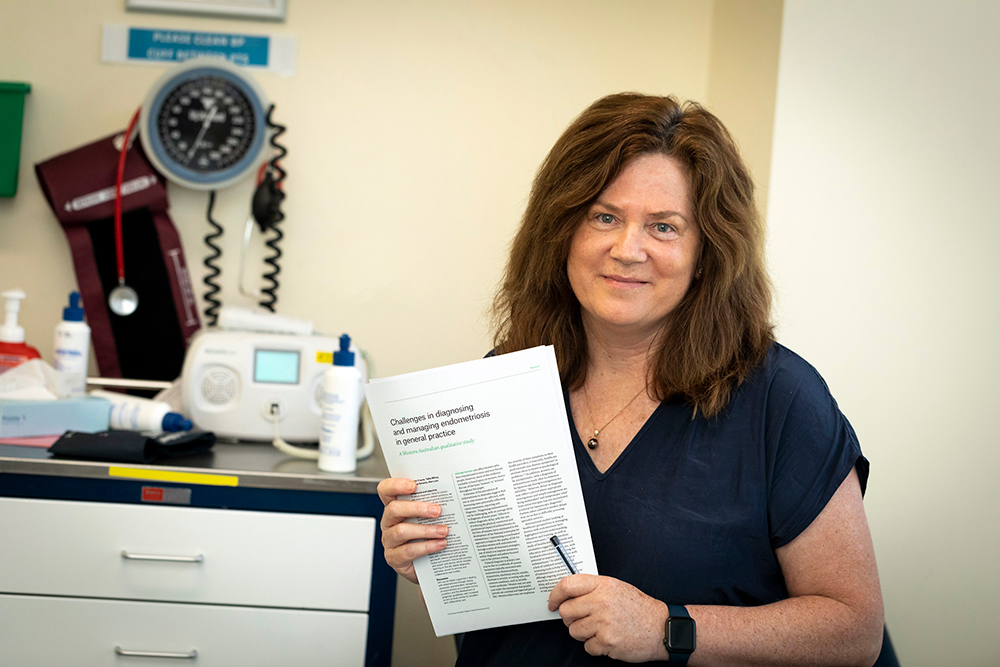 Dr Jacqueline Frayne
Congratulations to King Edward Memorial Hospital Clinician, Dr Jacqueline Frayne who recently had her paper published in the Australian Journal of General Practice.
Her research on challenges in diagnosing and managing endometriosis highlights the need for us to better understand from a general practitioner's perspective, so we can best support women and reduce the diagnostic delay.
This comes as new research from the Australian Government Institute of Health and Welfare (AIHW) released new statistics reporting an increase to around 14 per cent of women aged 44 to 49 are estimated to have endometriosis. This increase indicates that 1 in 7 women will be diagnosed with endometriosis in their lifetime.
The rate of hospitalisations for the condition has also increased, doubling among women aged 20-24 over the past decade.
The report includes the most recent prevalence estimates on the historically under-recognised condition which can affect fertility and lead to reduced participation in work, school and social activities.
Endometriosis is a progressive chronic condition where tissue similar to the lining of the uterus grows in other parts of the body. Endometriosis can affect women and girls, transgender, non-binary, and gender diverse people assigned female at birth.
Diagnosis and management of endometriosis is complex, with an average of between 6 to 8 years between the onset of symptoms and diagnosis.
Dr Frayne identified three main challenges for GPs in diagnosing and managing patients with endometriosis, including eliciting symptoms, delivering patient-centred care and working within the current systems and services.
The study found that GPs can be better supported through heightened awareness, education and clear and pragmatic guidelines that consider local pathways and increased access for referral to centres for excellent and collaborative care.
It is widely recognised that significant improvement in outcomes for individuals affected by endometriosis is required, and this can be facilitated by raising awareness among women and health professionals.