Flying the flag for people living with rare diseases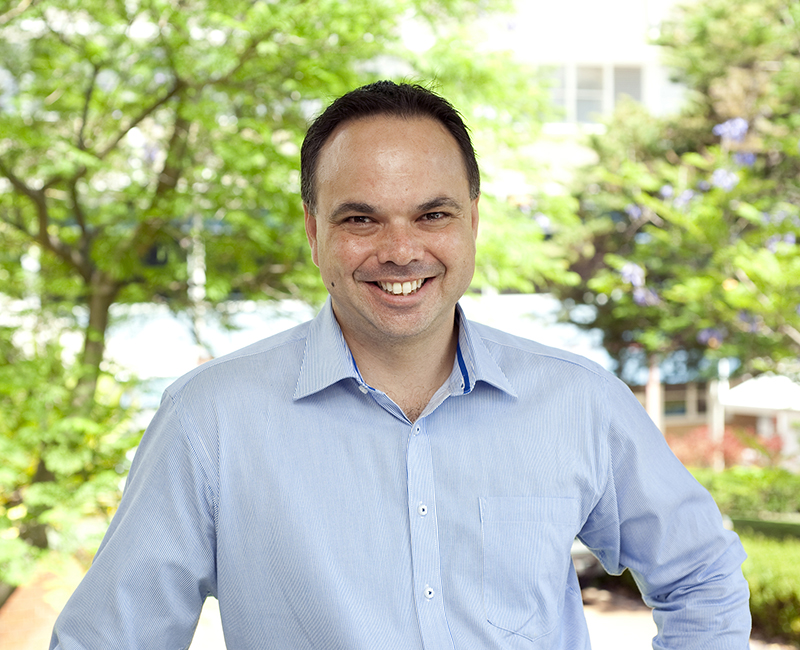 Gareth Baynam
Clinical Geneticist Professor Gareth Baynam works tirelessly to raise awareness of the unmet needs of the more than 300 million people living with a rare disease around the world.
As part of an international Rare Disease Advocacy Movement, coordinated by Rare Diseases International, Professor Baynam has been previously invited to present at both the United Nations Headquarters and Microsoft Headquarters to highlight the complex challenges faced by families living with a rare disease. More recently he was an invited speaker at a formal UN Side Event.
The goal was to advocate the need for the United Nations to adopt a formal resolution on the topic which for those who don't know, is a formalised expression of the UN opinion on a topic.
The resolution was adopted last week and a very excited Professor Baynam said this is a momentous step towards transforming the lives of so many people and families living with rare diseases.
"We know the huge unmet needs across the life journey for people living with the cumulatively common rare diseases and their families," he said.
"Be it in the health, education, disability, insurance or employment domains. We know about the gender inequity and the disproportionate effects of women and girls who often bear the lion's share of the caring roles.
We also now know that rare diseases are the single largest hospital cost and the biggest killer of kids."
Professor Baynam said it was remarkable that following global advocacy with a united community voice, all of 193 Member States of the UN, including Australia, supported this resolution.
"The UN now formally recognises rare diseases as a globally important priority area for achieving a better and more sustainable future for all, including leaving no one behind," he said.
Rare diseases are seemingly not all that rare as this UN Resolution has the potential to influence how resources and support are distributed for more than 300 million Persons Living with a Rare Disease (PLWRD) globally, including 200,000 people in WA.
There are more than 6,000 identified rare diseases, most of which start in childhood as chronic, relentless and sometimes life threatening.
The Western Australian Register of Developmental Anomalies (sometimes referred to as WARDA or the Register) brings together two registers, the WA Birth Defects Registry and the WA Cerebral Palsy Register, under one banner to record and monitor developmental anomalies in WA.
Lead by Dr Baynam and his team here in Perth, WARDA collects information to keep track of where and when developmental anomalies are occurring in WA.
This information also guides research and helps to investigate causes, prevention and management of developmental anomalies.
Congratulations to Professor Baynam for his hard work, commitment and perseverance for the communities living with rare or undiagnosed diseases.